Dil-e-Nadan Tujhe Hua Kya Hai, Akhir Is Dard Ki Dawa Kya Hai' This song from 1954 bollywood flick Mirza Galib is fit very much to those people, who have developed resistance for antibiotics within them after use of heavy dose of the antibiotics. Such people find them in a fix, when they take anti-biotics for some ailments, But it doesn't work.
This phenomena has become very common and use of Antibiotics has become the talk across the globe now a days.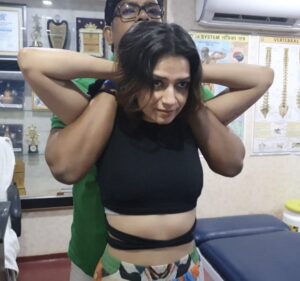 But a chiropractor, a resident of Patna from Bihar, Dr.Rajneesh kant has something for you as he has been curing his patients without any medicine. He has created a niche for himself in very sort span of time and this is why, people from all across the society , whether they are famous politicians or the bollywood actos are getting help from Dr.Rajneesh get them well. we have talked him over his procedural of chiropractic system. Here are some excerpts: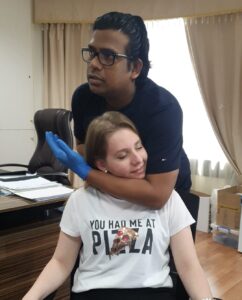 Narrating the adverse affects of the antibiotics, he says, the modern medicines have many side effects and mostly it affected one's resistance power for aliments badly as the body has developed resistance for antibiotics after use of it time and again. We need a lot of medicines after surgey. But most of them are not working properly due to resistence for antibiotics and it leads to death. It has become common, he says adding' the recent research papers, published in the scientific journal Lacents, shows that more than 12.70 lakhs people have died as no medicine has worked properly upon the patients. The condition is not good in India also. And this is the time, we must use our old medical system. The Chiropractic is one of them, in which no medicine is used to treat patients. We simply use touch and pressure technique on some vital parts of the patients' body.
The ailments vanish easily with this pratice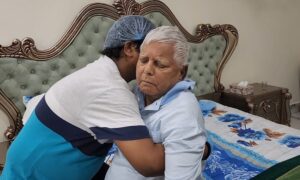 Dr.Rajneesh kant says, the entire process is done without help of any machines or medicine. We use our finger tips to put pressure on the spinal chords and other veins. This ancient Indian technique was vanished from out country with each passing time. It has now been reinvented by the western countries like Canada and USA as they have been facing the problem of the deaths of their citizens due to resistance for antibiotics by and large. This is same process, which we have seen in our villages, as a person try to cure ones pains with pushing ones' veins. (We call it Nash Baithana in the villages). The Chiropractic is the upgraded version of this Nash Baithana.
This is panacea for these ailments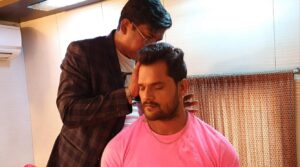 According to Dr.Rajneesh kant , Chiropractic technique helps one to get well completely as it makes veins healthy, leading to the proper flow of the bloods in the veins. This techniques has been proven a panacea for any spine related problems apart from pain, low back pain, headache, migraine, cramp and pain in neck. The people, who have become fade up with long treatment for these ailments with other techniques, have now been coming to me to get fit and fine. I have almost treated more than 50000 people and got them cured. Even the people, who are going through mental agony and running with depression and taking advantage of this technique.
Politicians and Bollywood actors are fan of this technique
He says, Not only common people, but the premiers of the society like politicians and bollywood actors are taking advantage of his services. Ace politician Lalu Prasad Yadav and his son, deputy chief minister of Bihar Tejaswi Yadav, Chief minister of Sikkim Prem Singh Tamang, His Highness Governor of Sikkim Ganga Prasad apart from recent bollywod sensation Pankaj Tripathi have got cured by Dr.Rajneesh kant . Famous Bhojpuri film actors like Kajal Raghwani and Khesari Lal Yadav are among other celebrities in the list of his patients. Some actors from South Indian movies are also getting help in become fit and fine.
He serves free of cost to the lower rung of the society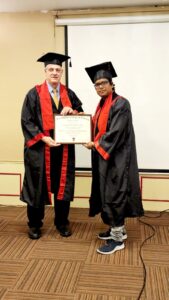 Dr.Rajneesh kant says, the face many hardship during his early days due to poverty. So, I have put myself for a better society and for this, I treat 100 people from the lower strata of the society free of cost in the very first week of every month. Besides this, I also visited police and military areas to organize free check up and treatment camps.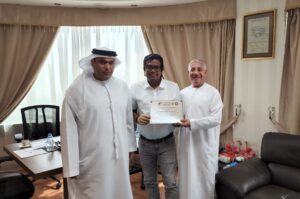 Famous all around the world
Dr.Rajneesh kant is famous all around the world for this novice and unique way of treating people without medicine. He visits Patna and Banglore in the sub continent apart from many other countries in the world to treat is patients. He has, even place his research papers in the seminars on the Chiropractic, held across the globe. he also lectured over it in those seminars and symposiums.
Poverty is major hurdle during childhood
Born in Ara in an agrarian family, his live a very tough early life. His father used to work as a mason to provide all the support to complete his education. Completely my primary education at Ara, he came to Patna to complete his higher studies. After completing my Board exams from Bihar School Education Board, I persuaded a course in physiotherapy Patna before going to Canada to get a certificate in Osteopath, He said, I attended many workshops visting one place to another to enhance my knowledge and expertise in the Chiropractic technique. I still study a lot to get myself updated on the latest technological advancements. And this is why I am now pursuing a Master Diploma in Chiropractic from Sweden.
Parents encouraged to achieved goal beating all odds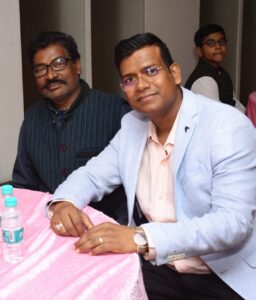 Dr.Rajneesh kant says that his father was a marginal farmer, who used to work as a mason more often to earn bread and butter for the family. Despite the all odds, he never let us down. He and mother always encouraged me to get what I wanted to be. Both of them gave me enough freedom to pursue my studies shading all the worries far from me. I learnt the lesson of being optimistic in my endeavour. And this is the biggest lesson for me of excelling in life.
Wife supported in my difficult times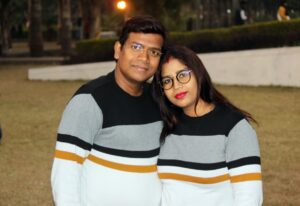 Dr.Rajneesh kant mentions his wife as his main source of inspiration. He says, there is a proverb that there is a woman behind every successful man. And I am lucky one to have one in my wife, Dr Kumari Jyoti, a practioner of Naturopathy and also a qualified a dietician. She not only patted my back in every bad moment of life, but assured to put everything in place to ease the tension.
Dr.Rajneesh kant , going past his memory lane, says that they both tied in the nuptial knot after a short period of courtship.
Children are source of energy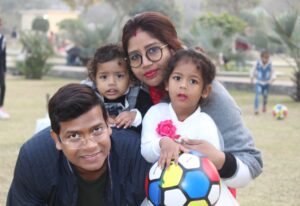 Telling more about his family, he says, he has two children- the first one is 5 years old daoughter Jyotsana Kant and 3 years old son Satyaraj Jyoti Kant. They are my source of energy. Once I came from the work, I feel myself energized after spending some quality time with them. Their glittering face is everything in life for me.
Plans to open an institute to meet world standard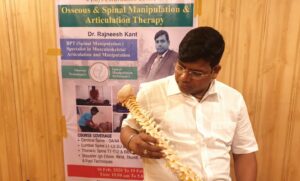 Dr.Rajneesh kant expressed his concern over not many training schools of this technique in the country and so on he wants to set up an institute with repute to meet world standard. He says, once we have such a school, we can produce more skilled and young professionals to reach one and all. We will train them with theoretical and practical knowledge. This will be a revolution to make India healthy and strong.